Migraine Relief Cap
Regular price
$63.99
Sale price
$31.99
Save 50%
/
---
About this item
This is a wearable headache relief hat/mask. Its stretchable compression with double seams lets it fit every face, head & eye. Cap is one size fits all. If you are not comfortable with its size return it for a full refund. Booster cold compression flexible ice pack cap provides 360° natural cooling migraine & headache relief therapy while resting comfortably for faster recovery. The product's slip-on design means no messy wraps or uncomfortable ice packs, inserts, or awkward band straps.
This form-fitting gel ice headache relief mask wrap is brought to you by Booster. The reusable & wearable therapy ice pack for migraines helps inflammation, tension, sinus and stress relief, and puffy eyes, making it the ideal reusable headache relief hat for men, women, and kids who suffer from headaches, and migraines, or facial tension. Less need for Excedrin, Advil, glasses, or a special pillow. It's Naturally Extra Strength!
The natural cold therapy migraine relief hat is one of kind in its 360° form-fitting design. Cap has no hard inserts or velcro. Just pull this cold compress over your eyes, face, and head. Great for eye, cranial, facial tension, and stress relief. Products are ideal for those that get migraines and headaches often. As you lay in bed or on a couch comfortably with the product on your head, its soft gel design won't put undue pressure on specific areas like a hard ice pack insert.
It's a comfortable stretchable ice pack eye mask for puffy eyes. Easy to use and reuse. Simply freeze in the included zip bag for 2 hours between uses. Its thick gel and dark color also make it the perfect relief for headaches and migraines. This natural remedy easy-to-use cold pack is safe for daily use and ready in the freezer whenever a headache or migraine comes on. The compression mask/hat effectively supports & compresses the face, eye, and head to target all areas that cause pain.
The way the gel forms on the head provides cold compression to relieve tension, stress, sinus pain & sinus pressure, simply by wearing the headache relief hat. Booster gel ice wrap products are made with cutting-edge material & expert-grade cooling gel. Products can be worn safely on bare skin. Take less excedrin & advil. Find comfort in this stretchable, single-piece, reusable natural headache mask. The one size fits all stretchable compression makes it a perfect fit for everyone.
---
Description
DO YOU SUFFER FROM SEVERE HEADACHES?
We all have experienced a headache at least once in our lifetime. Some of us suffer from headaches regularly, and even migraines. I think we all can agree that any kind of head pain SUCKS!
Well look no further because we have the perfect solution for you! Introducing the Headache/Migraine Relief Cap!
Relief hat uses compression and cold therapy that provide natural and fast relief for all types of headaches.
PUTS YOU IN RELAXATION MODE

START YOUR DAY FULL OF ENERGY
360° HEADACHE RELIEF 
Our Migraine Relief Cap has a 360° form-fitting design that covers the entire head (including the eyes), providing deep relaxation and helping to reduce pain by relieving tension, inflammation, blocked sinuses, and puffy eyes, and can provide stress/anxiety relief. It's ideal for people who suffer from headaches, migraines, or facial tension because compression and hot/cold therapy deliver instant and natural relief.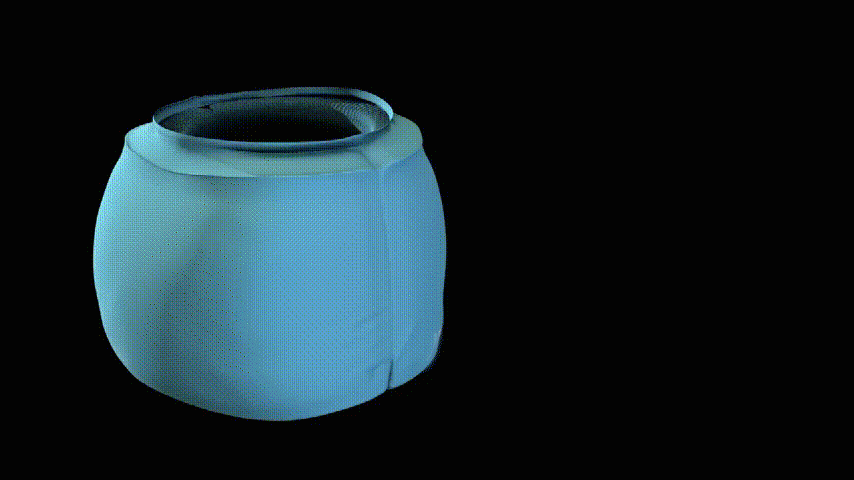 USE IT HOT OR COLD 
Get cold relief by putting our Migraine Relief Cap in the freezer for 2 hours. When putting it on, it creates a calm and dark environment while cooling your entire head – perfect for relieving headaches. If you prefer to use it hot, put the cap (when it's at room temperature) in the microwave for 20 seconds to warm it up. If you need to keep it warm, pop it in the microwave for another 10 seconds each time.

ONE SIZE FITS ALL 
This Migraine Relief Cap is a stretchable compression headache hat and migraine mask with adjustable velcro that is guaranteed to perfectly fit any head size/shape – one size fits all. It's the most flexible and softest ice pack cap providing 360° natural cooling for migraine and headache relief using cold or hot compression therapy; the slip-on design means no mess or uncomfortable ice packs/inserts.

EXPERT-GRADE GEL 
Made with cutting-edge material and expert-grade gel, it's cool even without being frozen. Non-toxic and no-smell, the thick solid gel stays cold longer, remains smooth and pliable when frozen, and is very calming to wear. The stretchable gel conforms closely to all different head shapes, giving tight compression to the head and providing more cold penetration to relieve pain and tension.

CAN BE WORN TWO WAYS You can wear this cap both ways
either covering your entire head, or just the top of your head so that you can still see. Both ways of wearing this cap provide relief, but if you really want to reduce your headache, we recommend wearing the cap over your entire head while lying down in a quiet space and taking advantage of the cold therapy this cap provides.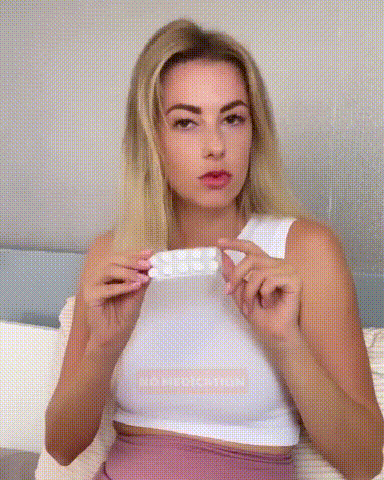 ---
EASY STEPS TOWARDS PAIN RELIEF
1. HEAT OR FREEZE YOUR HAT
Microwave for 10 seconds
Freeze for 30 minutes.
Wear your hat for 5-20 mins depending on your headache severity.
Enjoy immediate relief and your pain-free day!
---
Specifications
Material: gel
Color: Black/Pink
Product size: 22*17*1cm
Product weight: 328g
Package includes: 1 x Relieves Headaches In Minutes
General Shipping Policy
Shipment processing time
After you have successfully placed your order with boosterss.com. Your order will be confirmed within 24 hours. This does not include weekends or holidays.  You will receive an email with information regarding the details of your order.
Your order will be shipped within 2 business days after the order is confirmed.  Purchases made after 1 pm PT will not be shipped out until the next business day. If you order after 1 pm PT on a Friday, your order will likely be shipped out on the following Monday (public holiday is not included).
We currently ship worldwide
2. Shipping Costs & Delivery Times
| | | | |
| --- | --- | --- | --- |
| Shipping Carrier & Service | Total Price | Shipping Cost | Shipping Time |
| STANDARD | Over 59$ | Free | 7-15 Business Days |
| STANDARD | 0-58.99$ | 0-9.99$ | 7-15 Business Days |
| EXPRESS  | Over 0$ | 15.99$ | 3-7 Business Days |
*Affected by Covid-19, there will be some delay on the delivery.
Shipment confirmation & Order tracking
You will receive a Shipment Confirmation email once your order has shipped containing your tracking number(s). The tracking number will be active within 4 days.
Customs, Duties, and Taxes
Booster™ is not responsible for any customs and taxes applied to your order. All fees imposed during or after shipping are the responsibility of the customer (tariffs, taxes, etc.).
Damages
Booster is not liable for any products damaged or lost during shipping. If you received your order damaged, please contact the shipment carrier to file a claim.
Please save all packaging materials and damaged goods before filing a claim.
Covid-19 Information:
Please note, that due to COVID-19, many shipping companies are prioritizing the shipments and receiving emergency and necessary medical equipment. This could mean that your package may be withheld from the shipping company for an extended period of time which would lead to longer wait times and delays. We hope you understand, as this is something completely out of our control.
1、LIMITED WARRANTY TERMS
WARRANTY PERIOD
*The warranty period is 18 months from the date of purchase stated on your proof of purchase. 
HOW DO I CHECK MY 
BOOSTERGUNS
WARRANTY?
If you purchased the BoosterGuns directly at boostess.com, your warranty will have automatically registered.
WHAT IS 
BOOSTER
WARRANTY COVERED?
Booster products are manufactured with high-quality parts designed to last. If any malfunctions occur, your limited warranty covers:
• BoosterGuns Device & Motor - 18 months
• BoosterGuns Lithium-ion batteries - 18 months
•BoosterGuns Massage Attachments - 18 months (You can order new massage attachments at booster).
WARRANTY EXCLUSIONS
The Limited Warranty does not apply to any:
Use in commercial or industrial applications;
Improper power supply such as low voltage, defective household wiring, or inadequate fuses;
Damage caused by external influences;
Damage caused by use with non-approved products and accessories;
Damage caused by operating the Product outside the permitted or intended uses described in the user instructions, such as using in abnormal operating conditions (extreme temperatures);
Damage due to acts of nature, for example, lightning strikes, tornadoes flood, fire, earthquake, or other external causes;
2、REMEDIES
 If a hardware defect is found, Booster will exchange you for a new one, and we don't repair the defective one. 
The purchaser shall not be charged (whether for parts, labor, or otherwise) for the replacement of a defective Product during the Warranty Period.
3、HOW TO OBTAIN WARRANTY SERVICE?
To request a Warranty Service within the warranty period, please first contact the support team for a warranty check. You must provide:
Your name
Contact information
The original invoice or cash receipt, indicating the date of purchase, dealer name, and model number of the product
We will determine the problem and the most appropriate solutions for you. Please keep the packaging your product arrived in or packaging providing equal protection so that you have the required packaging available in the event of a return.
4、CONTACT INFORMATION
For customer support, please email us at
service@boosterss.com
Q&A
1. Q: Does the product have a warranty? What to do if there is an after-sales problem?
A:Our products have an 18-month warranty and we will provide after-sales service. If there is any problem with the product, please feel free to contact us the first time, we will help you solve the problem.

2. Q:How long does it take to ship?Will provide the tracking number?
A:We have warehouses in the United States, Russia, France, Spain, Poland, and the Czech Republic. In the case of stock in an overseas warehouse, it will be shipped from the nearest warehouse according to the receiving address. If shipping from China, we will choose fast logistics, usually you can receive the package within 15 business days after payment.
We will provide a tracking number for each order.

3. Q:Do you provide an English manual?
A:We provide an English manual in the package.

4. Q: What if I am not satisfied with the product?
A:If you are not satisfied after receiving the goods, please contact us as soon as possible. Free return and exchange within 15 days of receipt.

5. Q:How about the quality of the products?
A:My friend, please don't worry about the quality. Booster is a top brand in China, our philosophy is to use technology to protect health and focus on the field of sports recovery. We are committed to producing products with guaranteed quality.