What's the Best Affordable Massage Gun For Women In 2022?
Best Affordable Massage Gun For Women In 2022
These percussive massagers can loosen tight spots 、eliminate cellulite and help relieve muscle soreness.
---
No matter how you get in a workout, recovery is just as important as the activity itself. Most approaches to muscle recovery involve a blend of nutrition and physical manipulation, but you can also take advantage of high-tech recovery tools meant to minimize muscle soreness (including the hard-to-resist CBD-infused activewear). While many athletes might have hit up a massage therapist prior to the pandemic, many people are looking for solutions that they can utilize themselves in the comfort of their own home. This has led to the rise of the massage gun. 
Massage guns are fast becoming some of the most popular recovery tools on the market. As with any new recovery tool or technique, many at first are rightly skeptical.
With March being Women's History Month, we thought it would be a great opportunity to answer a question we get asked all the time:
---
What is the best affordable massage gun for women?
What are the best buy massage guns right now?
The Theragun Prime Massage Gun is the best massage gun on the market right now with the Hyperice Hypervolt Plus as a close second. Customers like its ergonomic design so they can target hard-to-reach areas like the low back.  The current model is one of the best massage guns because it's quieter than previous versions and is the best massage gun for the average exerciser who wants muscle pain relief. 
While you can't go wrong with any of our massage guns, due to differences in women's anatomy, some are better suited to the task than others. Cutting straight to the chase, we can confidently say that our Booster Mini2.0 Massage Gun is the best budget massage gun for women In 2022.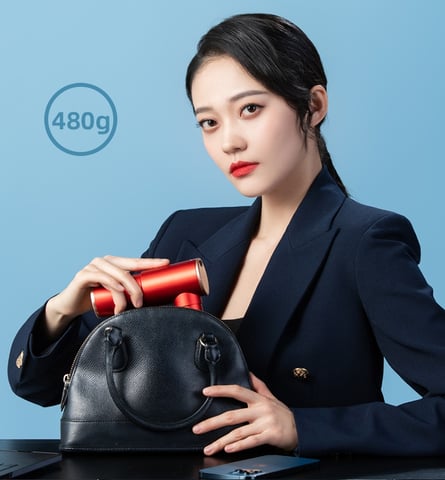 If you're interested in how we came to this conclusion, continue reading below:
---
What Injuries are Women More Likely to Get?
To get a better understanding of why one massage gun may be better suited for women, it's helpful to understand what injuries women are more likely to deal with.
Due to differences in build and hormone levels to that of men, women are more prone to certain sports-related injuries, namely ACL tears and Plantar fasciitis. Other sports-related injuries common among women include shoulder and rotator cuff injuries,plantar fasciitis,cellulite and ankle sprains.
ACL Tears
Due to differences in hip structure, women are more prone to ACL tears, which are sprains or tears in the ligaments of the knee. To avoid ACL injuries, make sure hip and hamstring exercises are a part of your workout routine.
Loosening up your quads and hip flexors will also help reduce your risk of an ACL injury. A foam roller does a good job here, though some may find it difficult to apply enough pressure to provide adequate relief, which is where the power of the Booster Mini comes in handy.
Plantar Fasciitis
Another common injury women fall victim to is Plantar fasciitis, which is the result of inflammation in the tissue supporting the arch of the foot. Plantar fasciitis can cause severe pain, which makes running, and even walking, extremely uncomfortable.
Stretching and massaging tight calves and Achilles tendons helps to minimize your chances of developing Plantar fasciitis. Massage guns are perfect for this application, with our Booster Mini2.0 Massage Gun being more than capable.
---
Wrapping Up: Choosing the Best Massage Gun for Women
Massage guns come in many different shapes and sizes, some easier to use than others. Power ratings are all over the place, with some being overpowered to the point of causing discomfort, while others are too gentle to offer any real relief.
While all of Booster's massage guns are capable of dialing in the perfect amount of pressure to provide relief to super-tight quads, hip flexors, and even the delicate muscles of the shoulder, the weight of the Booster Mini2.0  Massage Gun makes it our top recommendation when it comes to a massage gun for women.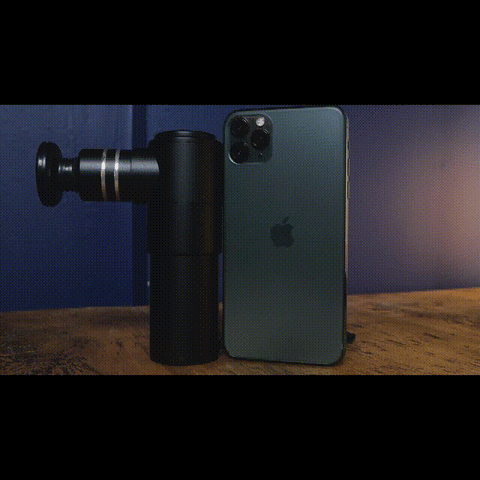 At just 480 grams, the Booster Mini is suitable for women of all ages. And with 4 intensity levels and 4 interchangeable massage heads, you can easily dial in the perfect pressure to trigger myofascial release, which helps with cell regeneration, muscle repair, and reduces your risk of injury.
---